kitadoko PersonalHairStylistGroup Introducing the commitment of Itabashi store
Head spa
Care 5 to 10 years from now
We offer care according to the customer's current condition, season, feelings, and environment. Head spa improves the blood circulation of the scalp and improves the autonomic nervous system by loosening the solidified scalp.
Our shop has the finest products and care products and offers care from the scalp to the hair tips from now to 5 to 10 years from now.
You can see the effect visually by looking at the before and after by microscope.
* Our head spa practitioners have completed the Takarabelle Mont Estesimo Head Spa Certified Course.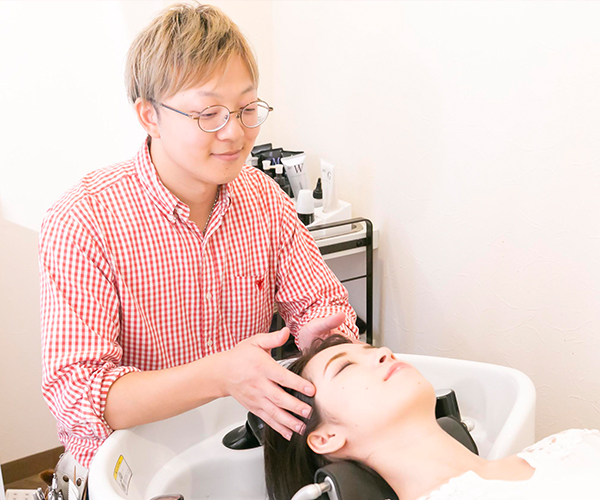 Gentle on the hair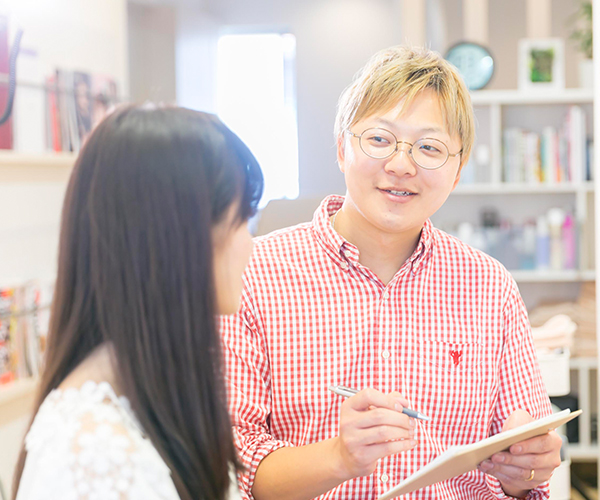 Value counseling
Counseling is always provided before entering the customer's head spa, hair style, etc. menu.
If you hear counseling, you may receive a slightly difficult impression, but all is to let be "friendly to the hair and scalp".
We will work with you on the basis of your "now" hair, scalp, designs tailored to your feelings, and counseling for your care.
Personal stylist
To get to know your hair quality and scalp more
Our shop has a personal hair stylist.
We try to serve customers that change the impression of the store depending on the customer.
For example, when visiting with children, staff with a childcare license may be able to deal with children, or if you use only one person in the store, you may play your favorite music .
Hairstyles and hair care, of course, if you are pleased with the customer, we will respond as much as possible. Shampoo, color and perm are also selected according to your scalp and hair condition. The owner Funakoshi enhances his knowledge of dyes and drugs, and may be prepared and used by customers. The attitude of constantly learning and incorporating new things is also to snuggle up with each customer. And after a series of menus are finished, we recommend you to make a reservation next time when you check out. With the same stylist, knowing the condition of your hair and scalp and entering the next menu will not only improve your hair quality and scalp environment, but will also be a pleasure every month. "Kitadoko" supports your life through hair styling and hair care!